When can I adopt a new 401(k) plan if I currently have a SIMPLE IRA in place?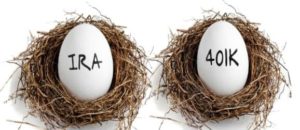 All SIMPLE IRAs operate on a calendar year basis. Replacing one with a safe harbor or traditional 401(k) plan takes some planning due to the following IRS rules:
A SIMPLE IRA must be the sole retirement plan in effect for the calendar year
SIMPLE IRAs can't be terminated mid-year
For a SIMPLE IRA to be terminated at year-end, participants must be notified at least 60 days in advance (November 2)
Due to these rules, the soonest you can implement a new 401(k) plan is the January 1 following the year your SIMPLE IRA is terminated.