Department of Labor's New Initiative: Are you up to the new standards?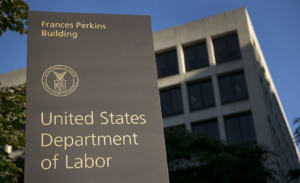 In February 2022, The Department of Labor announced it was beginning a new initiative to look more closely at the Warehousing and Logistics industries. They will be looking at whether employees including delivery drivers, truck drivers and others are: 
Paid all their legally earned wages, including minimum and overtime

Safe from workplace harassment and retaliation when they claim their rights

Not prevented from taking time off from work under the Family and Medical Leave Act

Misclassified as independent contractors, a common occurrence in both industries 

 
The DOL in its announcement goes on to say that this initiative will use education, outreach and vigorous enforcement to increase compliance and reduce industry violations.   
Whether or not you're in these industries, with this focus on ramping up Wage & Hour and FMLA auditing employers would do well to review their approach to these matters. Technical violations can be costly, no matter the industry. 
Among Our Recommendations
Conduct a thorough review of your FMLA policy. Any audit of practice will include your FMLA policy and forms (Notice of Eligibility and R&R Notice, certification forms, Designation Notice) to ensure current compliance. Be sure your handbook is up to date and includes the aspects of your FMLA leave policy including eligibility requirements and FMLA year
Adhere to the Employer Posting Requirements and be sure these postings can be read by your employees who speak a language other than English
Conduct a comprehensive audit of your internal FMLA communications and processes and train your managers on them. Specifically Managers who do not understand the FMLA request process increase your liability. Keeping them trained immediately mitigates risk
Review Fair Labor Standards Act (FLSA) classifications and ensure appropriate record keeping for your non-exempt staff. Failing to maintain accurate time records can be a costly oversight
Review your independent contractor/1099 Worker roles for compliance with Wage and hour compliance
CIP HR Services can assist you in building your HR infrastructure, practice, and communications to help you mitigate your risk of FMLA and Wage & Hour exposures by keeping you informed and by working with you on building HR best practices, so feel free to reach out today!