Federal Family and Medical Leave Act (FMLA) Updates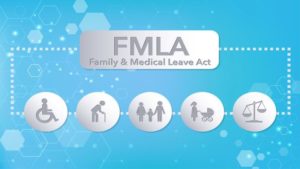 Delaware has enacted the Healthy Delaware Families Act, a paid parental, family caregiving and medical leave effective January 2025. And while Delaware may be the most recent, it's certainly just part of a larger movement nationwide to fill gaps within the Federal Family and Medical Leave Act (FMLA), generally running concurrently with that leave.  The patchwork is growing and is as varied as the states themselves. Delaware becomes the 12th state to offer the benefits joining California, Colorado, Connecticut, Delaware, Massachusetts, Maryland, New Jersey, New York, Oregon, Rhode Island, and Washington—and the District of Columbia. 
Massachusetts
The still new Paid Family and Medical Leave (PFML) law creates some duplicity with the state's Parental Leave law, while untethering leave from the employment relationship and instead tying the availability of leave to earnings within the state.  Where eligibility for the FMLA stands at working for an employer of 50 or more within a 75-mile radius, having worked 12-months for an employer over the last 7-years and 1250-hours in the last 12-months, a PFML benefits eligible person does not even have to be actively employed.  These patchworked laws create a minefield of compliance difficulties.
An Example
FMLA covered Massachusetts employer can hire an employee with no work history in Massachusetts. When this person notifies the employer of her pregnancy 100-days into her employment a quick analysis would show that she is not eligible for FMLA, nor for PFML due to the earnings requirements, but is eligible for leave under the Massachusetts Parental Leave law. Creating additional compliance concerns when it is realized she is carrying twins and therefore eligible for 16-weeks of protected leave instead of the 8-weeks first anticipated.    
The Delaware law applies to employers of 10 or more working in the state in the previous year, and organizations with 10 to 24 employees need to comply only with its parental leave requirements. In Massachusetts however, most employers (except certain exclusions) are required to provide leave for eligible employees; and where the Delaware PFML law eligibility tracks with the federal FMLA, Massachusetts requires $5,700 in Massachusetts earnings and 30 times the PFML benefit amount to be eligible which creates some significant concerns for employers of newly hired employees.  
At CIP, we're continually tracking updates to legislation, case law and regulation to be sure we're providing the best possible assistance in your HR practices.  Give us a call.