Individual Disability Insurance (IDI)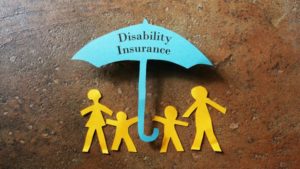 Individual Disability Insurance (IDI) is a great option for employers and employees that can be added on a standalone basis or in addition to your group Long Term Disability (LTD) plan. 
If you earn a higher salary or rely on bonuses/commissions, and need to go on leave due to a covered illness or injury, you may need additional income protection to provide for you and your family. LTD can be an excellent source for income protection, however, higher income earners may be left with a gap in coverage due to benefit maximums, uncovered compensation, and taxable benefits.
Some ways an IDI policy helps you protect your income is that it can:
provide a monthly paycheck

replace a higher percentage of your income

cover commissions and bonuses
As a higher earner, you may have earnings that aren't covered by regular Disability Insurance. Individual Disability Insurance can provide an additional monthly benefit to help you cover your bills and expenses. The IDI policy can be employer paid at first but is individually owned, so you can keep the policy if you change jobs.
Although some lines of coverage can only be added during Open Enrollment, IDI can be added at any time during the year.  If you are interested in an LTD/IDI quote, please reach out to your account manager. All that is needed is an employee demographic census including job titles and salaries.  IDI can be quoted through multiple carriers, with some offering multi-life discounts and guarantee issue policies!