Getting to the Next Level of Financial Wellness
What is Financial Wellness?
The overarching goal of Financial Wellness is simple: help people increase their financial health and security while decreasing financial stress, so they can enjoy life more.​
It is the peace of mind, confidence, and financial resilience one gains by taking control of their money which can include the following: ​
√   Weekly/monthly understanding and control of finances
√   Enough financial cushion to handle most emergencies
√   Insurance, wills and health directives are in place
√   Debt is managed properly and under control
√   Systematic savings and investment goals
√   Employee benefits are maximized
While Financial Wellness may be simple in theory, it is anything but that in real life for the vast majority of Americans. It's a source of great debate as to why so many of us struggle with getting our "financial house" in order but it starts with how complex things have become as well as too much information and noise on the web and in social media.​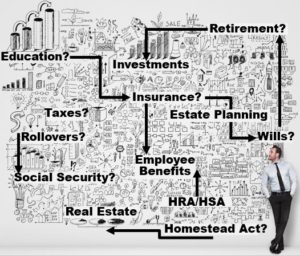 Easier Said Than Done!
Financial choices and decisions are getting more complicated, and most people don't know what to do next
Of course, then there's the human element and relationship aspect of financial decision-making that can lead to procrastination, blind spots and emotional barriers to forward progress.
What Else Gets in the Way of Financial Wellness?
Human nature!

Q: So, how does this happen (only 20% of us have an up-to-date estate plan and 75% of lottery winners go broke)?
A: It's a human software problem…and we could all use financial operating system upgrades from time to time!
Tapping the Full Potential of Financial Wellness
What's needed is a more holistic but simple and personal approach to increasing financial health and reducing financial stress. That means getting clarity about what really matters to each individual on a macro level and then focusing on the opportunities and concerns that need attention.​
For these reasons, we frequently provide clients with an Asset Map, a visual planning tool that summarizes household assets, income, benefits and insurance programs on a single page.​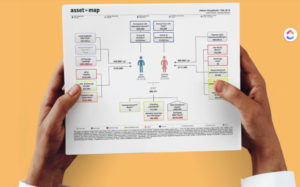 As Katy Milkman, Wharton School Behavioral Economist and Scientist has often noted, one-size-fits-all solutions do not work. Rather, each person or family needs a clear, simple and custom roadmap that highlights short and long-term goals for success and identifies potential barriers that could derail them.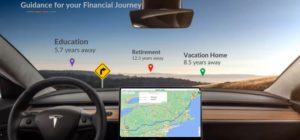 Every individual and family is unique, and their wellness plans should reflect that
We are pleased to help everyone create a plan that helps them reach the next level of financial wellness and peace of mind
Thank you for taking the first step to Financial Wellness, we look forward to the journey together. Please let me know if you have any questions.