Payroll Quarterly Checklist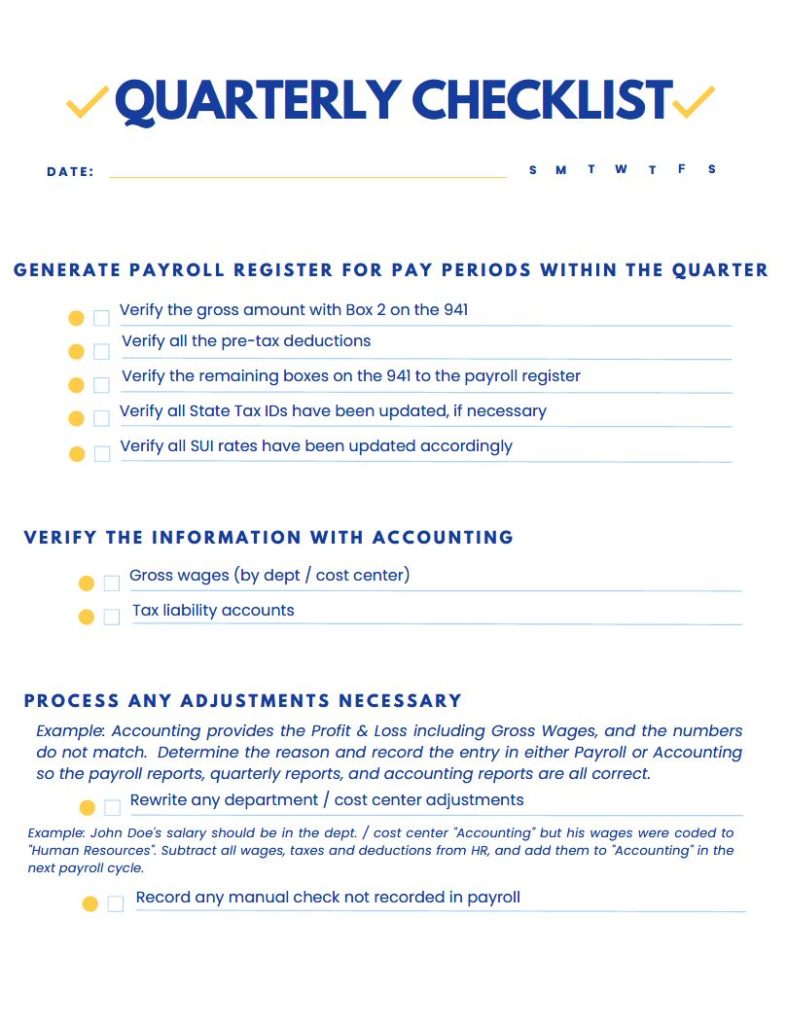 Often times, the end of the year rolls around and we may find ourselves in a panic about deadlines.
Payroll can be difficult to manage when it is so easy to lose track of it throughout the year. Trying to make sure all of the paperwork is up-to-date and accurate, while still balancing everything else, is a problem for many.
CIP Group has put together this

Free Quarterly Payroll Checklist

!

Download the online, editable checklist here: Quarterly Payroll Checklist (Edit)

Download printable pdf checklist here: Quarterly Payroll Checklist (Print)