Technological Advancements & How We Make Them Work For You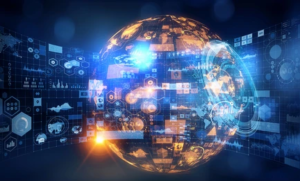 In the age of technological advancements, we are happy to announce that we have made carrier connections for benefit enrollments and terminations. These connections are made on a client-by-client basis, with each applicable carrier. 
Clients who are interested in going paperless with their enrollments and terminations can benefit through reduced paperwork and increased efficiencies with what we put into place. This creates room for our clients to be able to focus on the day-to-day business needs that matter most. 
CIP Group can take care of the new-hire onboarding, open enrollment, and other qualifying events for enrollment and terminations. We work with the insurance carriers to create an integration through their current payroll provider (ADP, Paylocity, Rippling, UKG Ready or iSolve), or create a benefit enrollment site for them utilizing our in-house system (Employee Navigator).  When possible, we create automated carrier feeds for enrollments and terminations, and monitor any exception reporting. 
For insurance carriers where direct enrollment feeds are not available, our team will process enrollments and terminations on behalf of our clients.  In doing so, we follow the carrier's guidelines, such as only terminating back 60 days for our clients to receive a credit, enrolling 8 weeks prior to an effective date, etc.